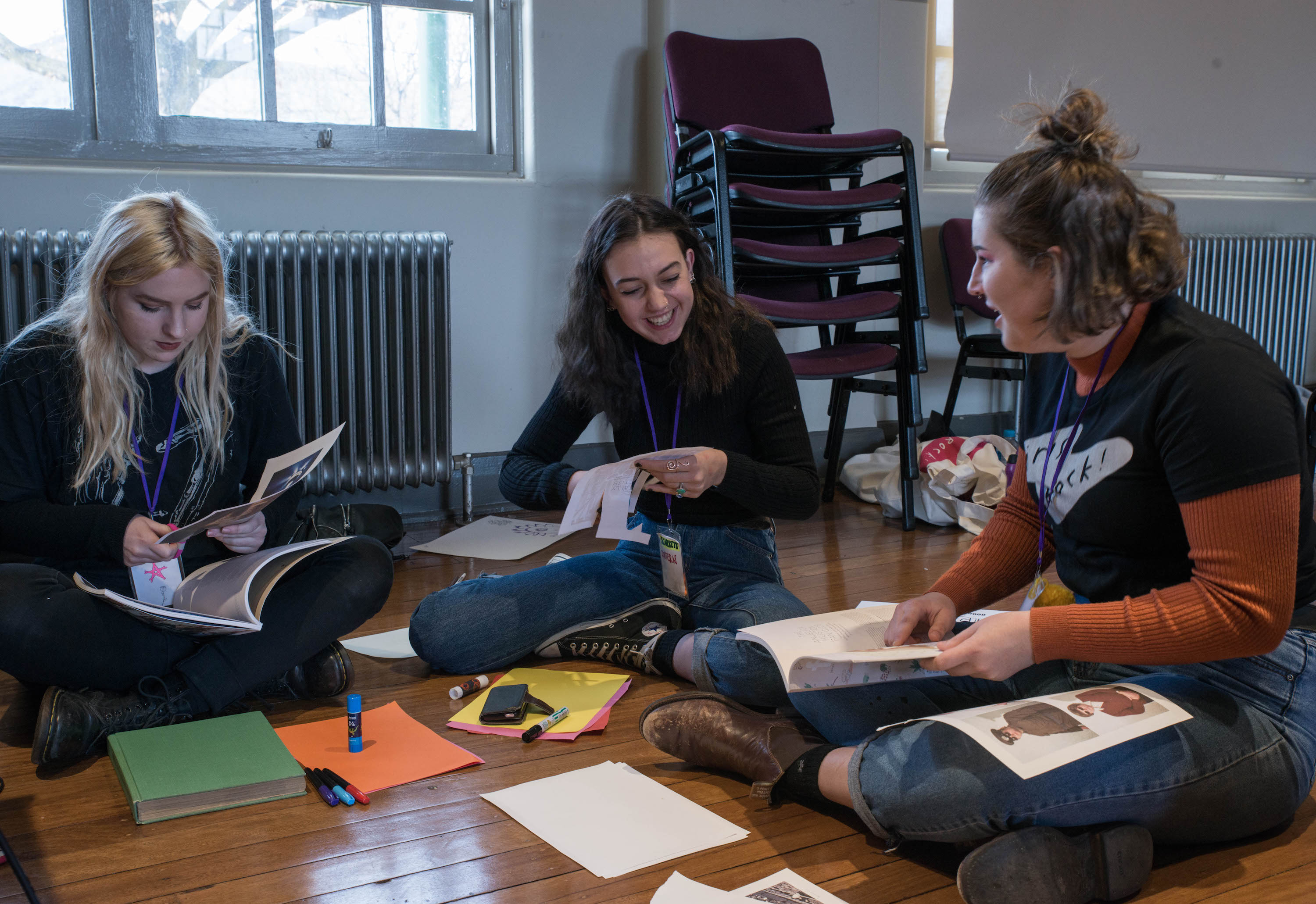 Intern at GR!C
Have you attended a previous session of Girls Rock! Canberra, are 16-17 years old and are interested in mentoring at camp? Consider applying to be an Intern!
Intern positions are available for previous campers who are interested in assisting with the program, and will have the chance to mentor younger campers, develop leadership skills and shadow GR!C staff and mentors, as well as running sound and stage managing the showcase. Interns are expected to model leadership behaviour by assisting adults in varying capacities, helping campers stay focused on the varying activities and helping move, troubleshoot and set-up gear each day.
Being a GR!C Intern is about being a positive role model for younger campers, learning how camp operates behind the scenes and requires a strong desire to learn how all of our gear works and needs to be set-up.
If you are looking to have a week where you work on creative self expression, your playing skills or how to play music with others then we do encourage you to be a camper instead – applications are now open.
Interns will help in a variety of roles including teaching, facilitating workshops, front desk (camper sign in/out), kitchen crew, roadie-ing, sound, and social media.
This opportunity is only open to previous GR!C campers. This is a voluntary position – Interns will receive daily lunch and morning and afternoon tea, as well as a staff mentor t-shirt.
Please note: There are a limited number of spaces in the Intern program.
If you are interested in applying to be an Intern for our winter session of girls rock camp you can APPLY HERE. Applications close Sunday 10 June.
To be an Intern you must:
Have attended Girls Rock! Canberra before
Be 16-17 years old at the time of camp (July 10-15)
Feel confident playing at least one instrument
Along with learning the skills to run sound and stage manage the showcase the week, Interns might also assist with:
Camper sign in and sign out
Making room signs and posters
Moving gear, set up and back down rooms and troubleshoot gear (be our roadies!)
Setting up and packing down workshops
Sound for lunchtime performances and showcase rehearsal
Kitchen Crew prepare snacks for campers and lunch for mentors
Time commitment: Camp runs 9am-5pm Monday 16 to Friday 20 July, and  If you are unable to commit to the full week, please let us know what mornings (8.30am – 12.00pm) and afternoons (1.00pm – 5.30pm) suit you.