Staff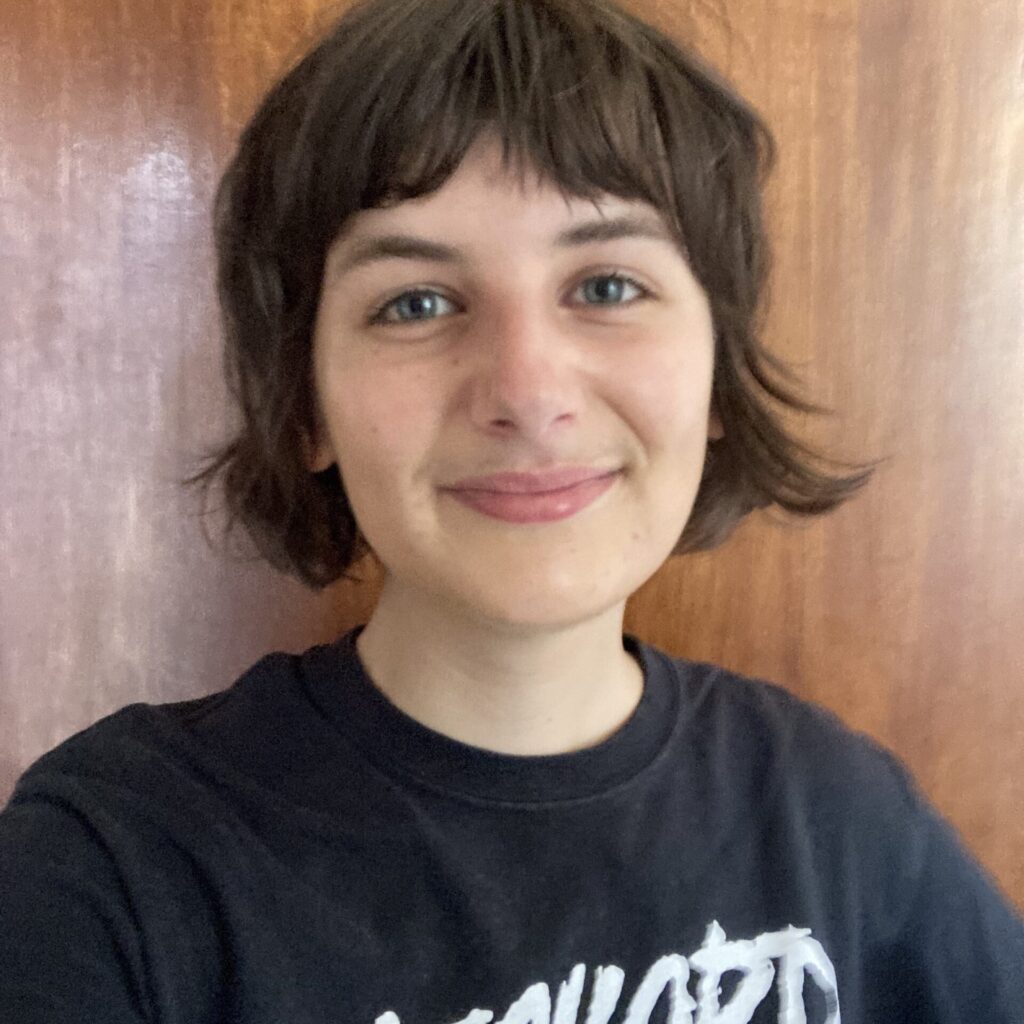 Founder and Co-Director: Chiara Grassia (she/her)
Chiara Grassia is an arts producer, writer and musician who is passionate about fostering inclusive and supportive creative communities. Inspired by the Girls Rock Camp movement that originated in the USA in the early 2000s, Chiara established Girls Rock! Canberra in 2015, the first program of its kind in Australia. As an arts producer, she has developed and facilitated public programming for Museum of Australian Democracy, ACT Writers Centre, Ainslie and Gorman Arts Centres, and You Are Here festival, and was a Co-Director for Critical Animals (2017) as part of This Is Not Art festival in Newcastle. She holds a Bachelor of Arts (Honours – Sociology) from ANU, and wrote her Honours thesis (2015) on the Girls Rock Camp phenomena in the USA. She recently completed a PhD at RMIT University, researching the importance of community arts programs as creative safe spaces for young people, with a focus on Girls Rock! Canberra.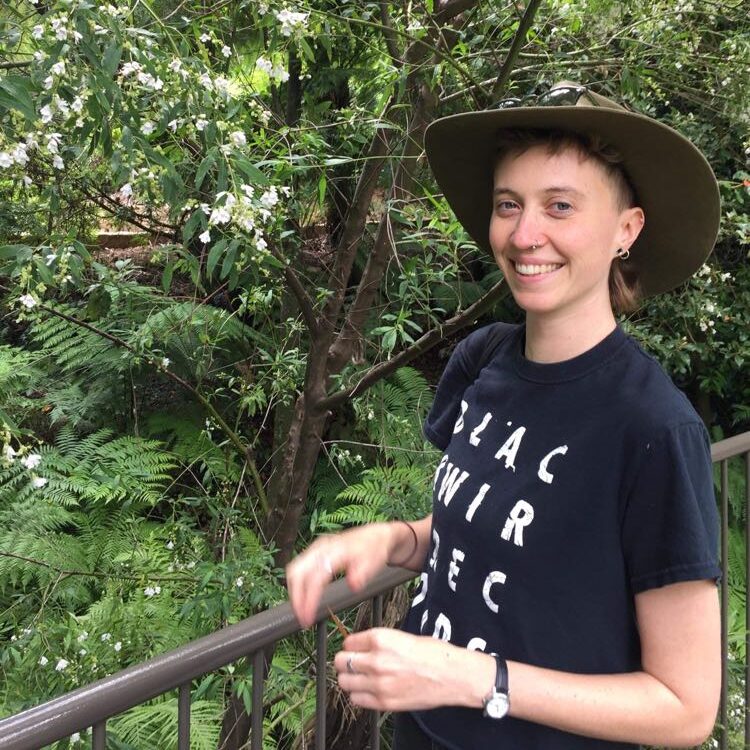 Co-Director: Phoebe O'Leary (she/they)
Phoebe O'Leary is a passionate member of the Canberra music community and is experienced in the logistics of running multi-day music events, curating diverse lineups and creating safe, inclusive spaces for the music community to thrive in. She is a founding member of Mulgara, a non-profit collective based in Canberra that organises inclusive, all ages music events. Through Mulgara, Phoebe organises No Front Fences, an annual DIY music weekender that brings local, interstate and international bands together in intimate and welcoming spaces in Canberra. This event has been nominated for the National Live Music Awards "ACT Best Live Event" in 2017, 2018 and 2019. Phoebe has strong research and writing skills, and experience in training and managing groups of volunteers. She has worked with children aged 5-18 at the Australian National Botanic Gardens as an education ranger, and as a wildlife officer at Tidbinbilla Nature Reserve. She has a Bachelor of Science (Honours) majoring in biology and is currently studying a Masters of Counselling at UC. Phoebe has been the Coordinator of Girls Rock! Canberra since April 2019. In this time she has successfully coordinated the 2019 Girls Rock! Camp and other public events. She has worked with the GR!C Director to establish Girls Rock! Canberra as an incorporated association and to build the foundations of a successful not-for-profit.
---
Board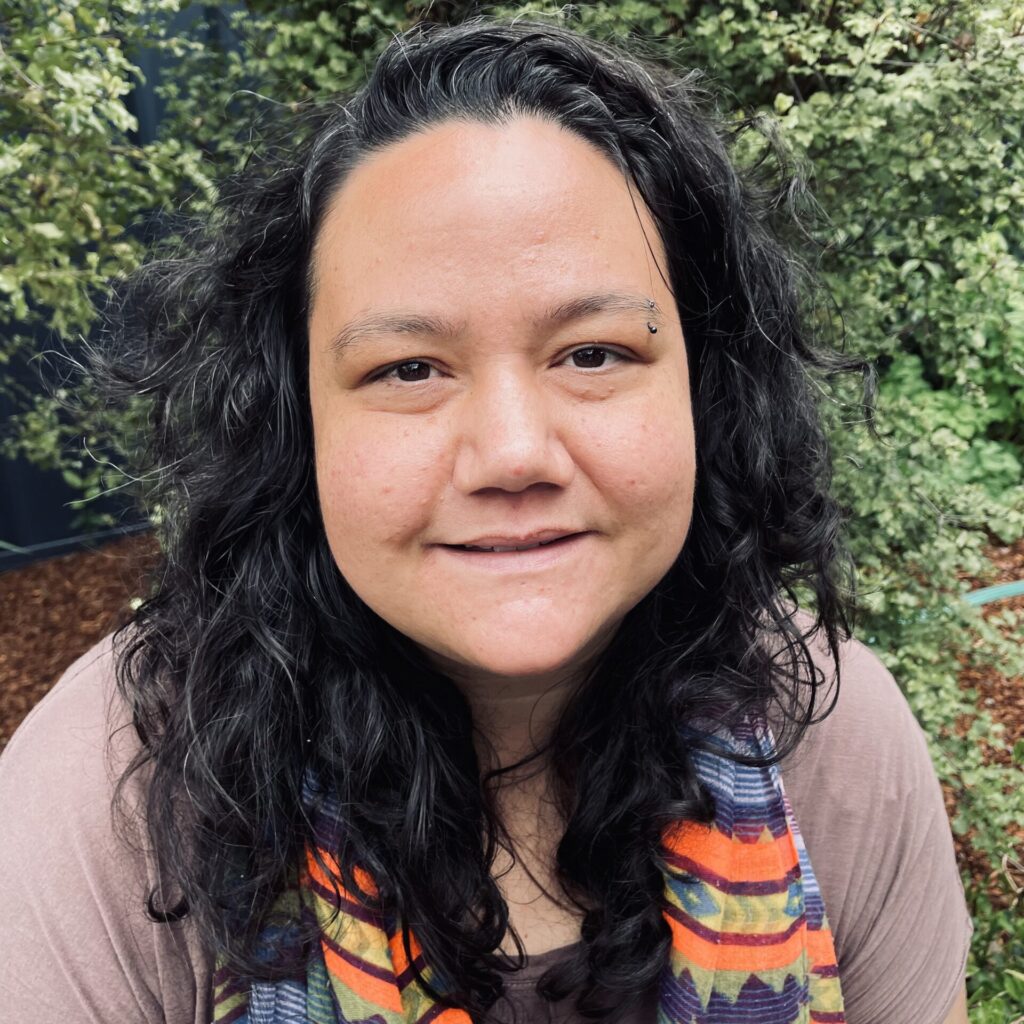 Chair: Syari Robert (she/her)
Canberra born and bred, Syari is a journalist by trade and now a government communications professional. With a background in community radio, she has a Honours Bachelor Degree in communications and a Masters in Public Administration. Starting her first band as a 14 year old in the '90s, she continues to be an avid fan and supporter of the local music scene. A 2017 Girls Rock! Canberra camp band mentor, Syari has been on the GR!C board since 2020.
Deputy Chair: Amanda Lymburner (she/her)
Amanda's career as a public servant over the past 20 years has seen her perform in a variety of roles. Amanda's public sector experience includes sensitive communications, media and communications, program communications, ministerial support and coordination, policy and program project management, manufacturing policy and action agendas, corporate governance, change management, property and security services, business continuity and environmental management in the built environment. Amanda has a strong understanding of government processes, requirements and expectations of the Australian Public Service. Prior to her career in the public sector Amanda worked in several private sector roles. Amanda is a graduate of Macquarie University, she holds a Bachelor of Social Science and also holds a Diploma in Project Management from the Australian Institute of Project Management and an Associate Diploma in Film and Television Production from Charles Sturt University.
Secretary: Kym Moore (she/her)
Kym is a public servant specialising in strategy, systems-thinking, and creating a bridge between research and policy. With an Executive Masters in Public Administration, Kym has a passion for building – be it model, program, policy or organisation. With over ten years experience in the Australian Public Service (and five years as a Physiotherapist before this), Kym has gathered experience across the fields of health, climate change, national security, trust, reform, education and employment in Australia and the Asia-Pacific. She has a keen interest in social and financial investment models, governance, strategy and futures planning, and is excited to help shape Girls Rock! Canberra so it can thrive in amplifying the voices of marginalised gender identities through music.
Treasurer: Kate Lawrence (she/her)
Kate is an enthusiastic supporter of Canberra's vibrant music scene, starting her first band in 2017. Kate has a professional background in public and private sector consulting, and ethical investment data analysis. She has been on the Girls Rock! Canberra board since 2019.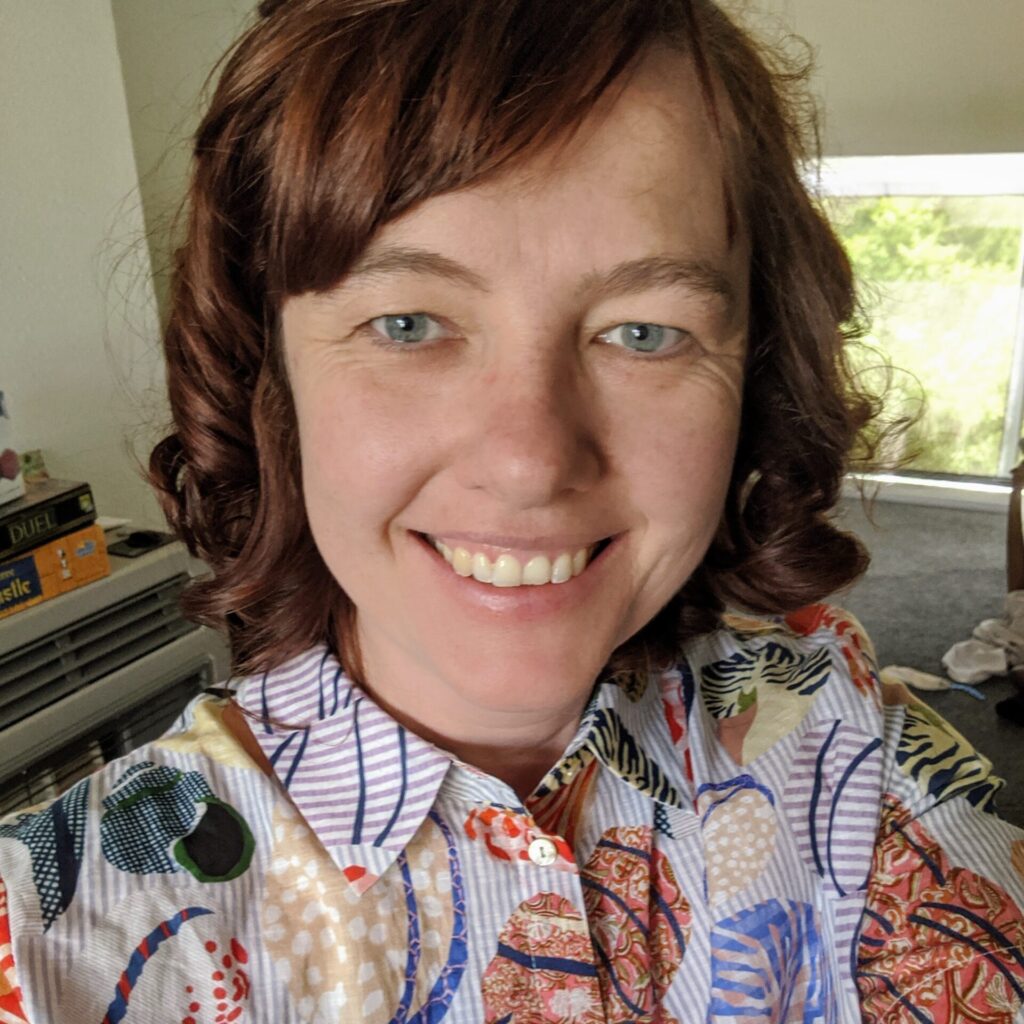 Board Member: Miranda Lello (she/her)
Miranda is a lawyer by training, a public servant by profession, and a published poet. Alongside this, she has dabbled in the Canberra performance scene for two decades – including poetry slams, making experimental noises in front of an audience with various groups, and performances at festivals including You Are Here and Art Not Apart.She has sat on several community boards and committees in Canberra.
Board Member: Sarah Burr (she/her)
Sarah has experience as a non-executive director of not-for-profit boards, including YWCA Canberra and the Australian Broadcasting Corporation's Advisory Council. In these roles, Sarah has led strategic direction and planning, and provided clear guidance to CEOs and managing directors. Sarah has led teams and branches in the Australian Public Service on policy issues including family safety, Indigenous business development, remote economic development, land tenure reform and constitutional reform, and agriculture.
Board Member: Karuna Garung (she/her)
Karuna is a small business owner, communications expert, and DJ. She was born in Kathmandu with an ethnic heritage spanning Bhutan, Nepal and India. Professionally, Karuna has had 20 years of media and communication experience in Australia and abroad, starting with an internship at the Global Alliance Against Traffic in Women in Bangkok. She has also freelanced as a journalist and editor at various publications overseas before returning to Australia to work in legal advocacy, international development and is currently a media manager in the public sector. Karuna started Smokey Horse, a Nepali bar, restaurant and live music venue in Braidwood in 2018 that is passionate about supporting diversity in the Australian music industry.
Board Member: Emma Dryden (she/her)
With over a decade of professional experience working in the community sector, Emma brings a passion for practising Community Development principles and values in her work as a Community Development Officer with Community Services #1. With her vast experience working with people from marginalised communities, youth and older persons, people who identify as First Nations and those living with disability, she facilitates activities and consultations to build on a community's strengths and capacity to address their self-determined needs and wishes. In addition to her work specific courses and certificates in leadership, NDIS education, diversity, cultural integrity, crisis management and mental health, she is currently completing a Bachelor of Arts majoring in Community Development. She has over 20 years experience working in the music industry which includes designing and delivering music programs for youth at risk and as a performing artist, including as bassist for feminist punk band Glitoris.