At our Rock Camp program, participants can expect an action packed week of instrument tutorials, band practice sessions, lunch time performances and creative workshops. Rock Camp is a day school holiday program that runs during the day Monday to Friday, with a showcase on the Saturday afternoon.
We ran our first program in January 2016, and have run annually since at Ainslie Arts Centre, Braddon. Our next Rock Camp is happening in the September 2023 school holidays – dates and details to be announced mid-year!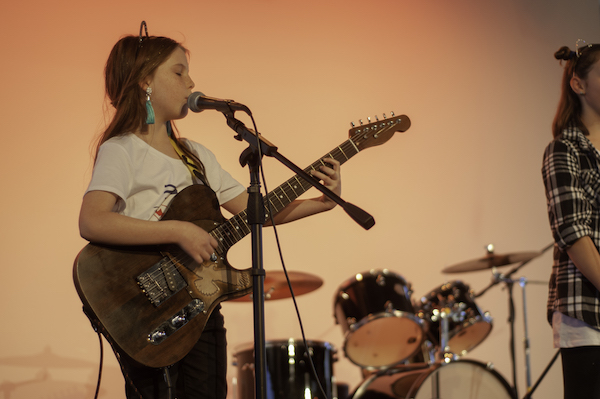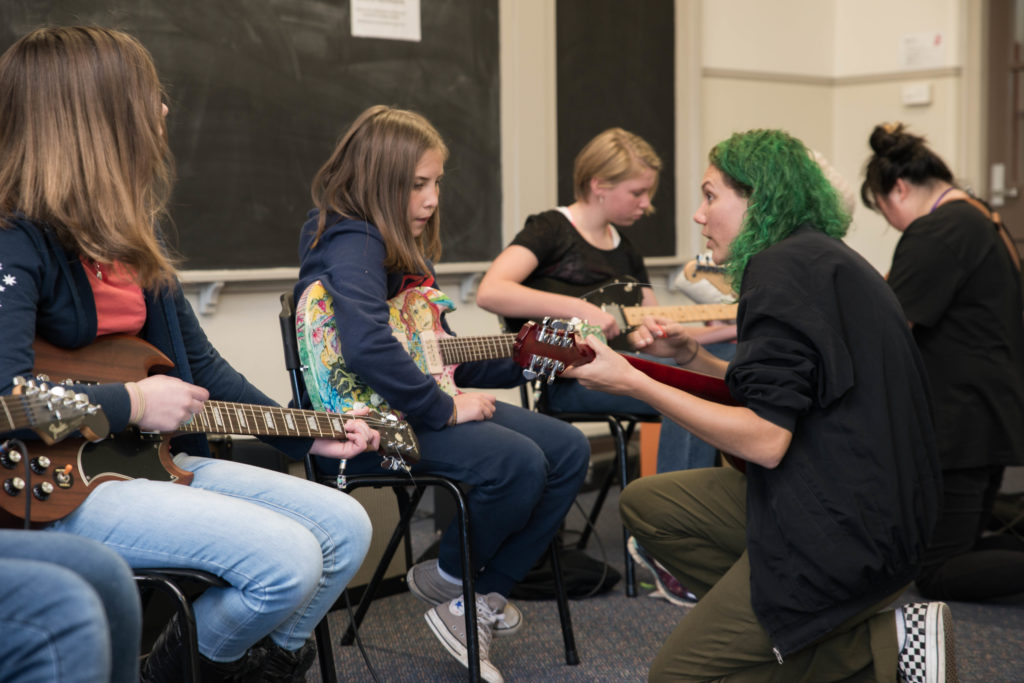 Instrument instruction
Instrument instruction happens every morning, led by two experienced musicians. Participants have a choice of learning guitar, bass, vocals, drums or electronic music during the week. No musical experience required!
Band Practice
On Monday, participants form bands and meet their mentors (band coach and manage) for the week. During band practice each afternoon, participants will write and compose an original song, to be performed at the showcase on Saturday.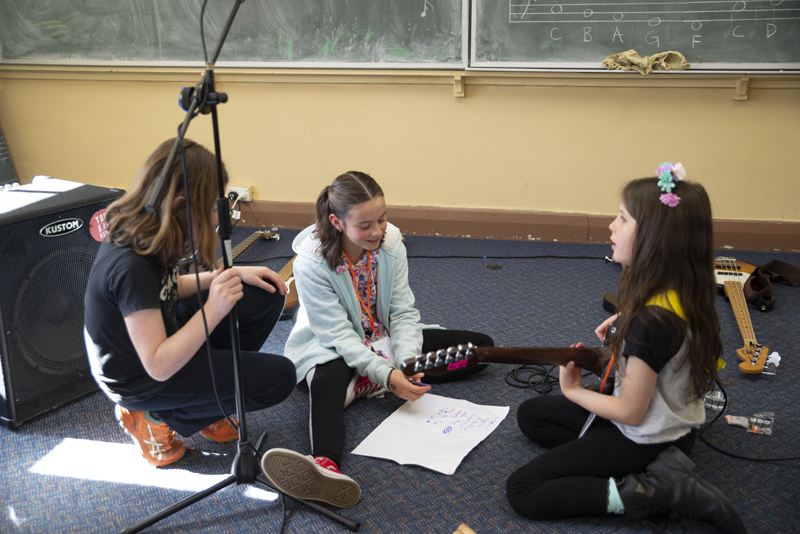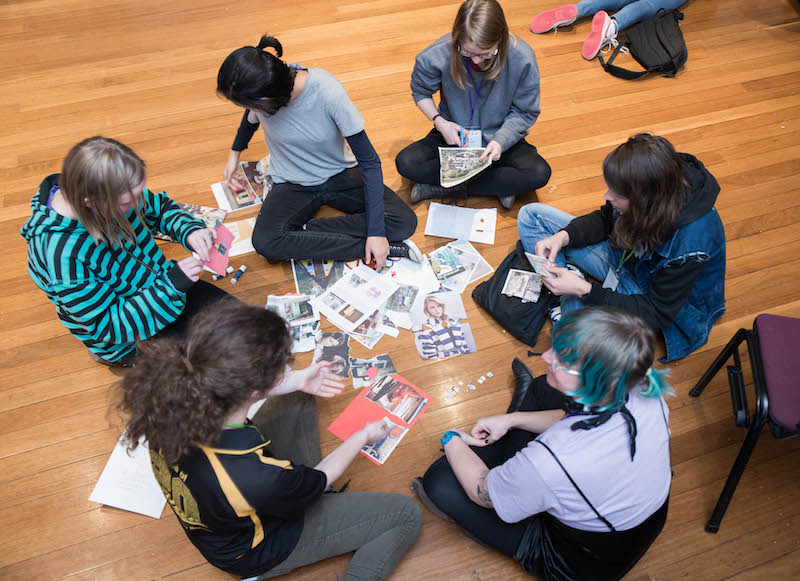 Creative workshops
Every afternoon, participants will attend creative workshops to build skills in performance, and foster self-confidence and team work. Along with our staple workshops songwriting, screen-printing and zine-making, we have run workshops on experimental music, self-defence, improv comedy, and the importance of music and community and much more. See the full list of all the workshops we've run here.
Lunchtime performances
Every lunchtime, participants are treated to a gig from a local or touring music act, followed by a short Q&A session. In previous years, participants have been treated to performances by Courtney Barnett and Jen Cloher, Moaning Lisa, Rainbow Chan, Angie McMahon, Cable Ties, Olympia and more!