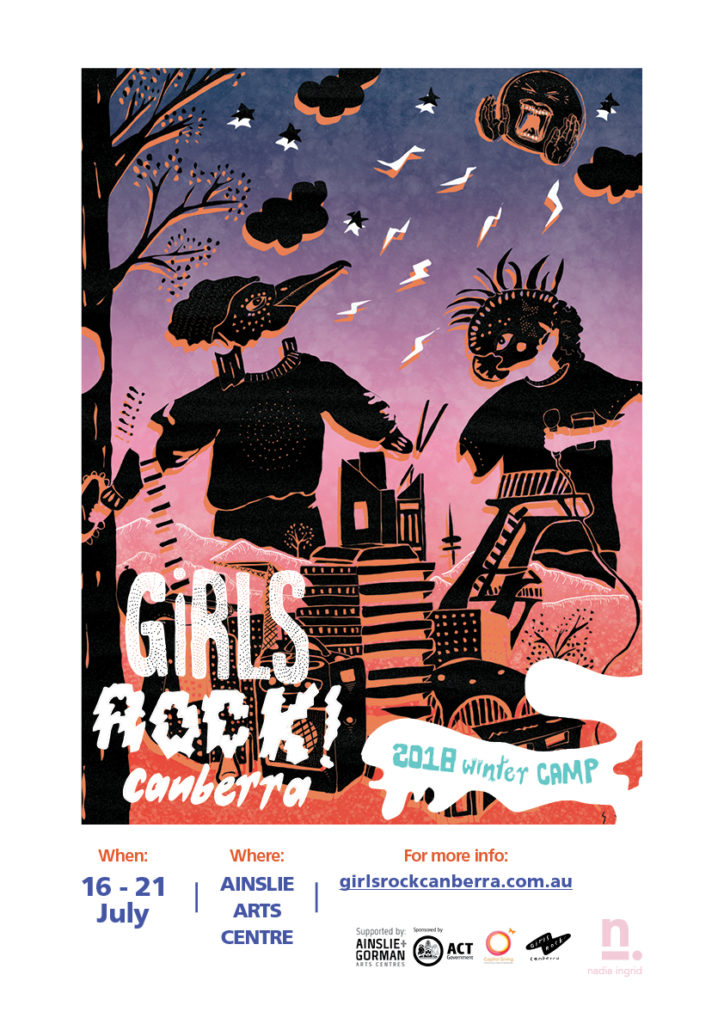 Winter session, July 2018
Lunchtime performers: Teen Jesus & The Jean Teasers (CBR), LÂLKA (BNE), Olympia (MELB), Okin Osan (SYD) and Slagatha Christie (CBR)
Workshops: Songwriting with Jess Green, dance workshop with Groove Therapy, zine-making with Salad Days, self defence, improv comedy, screen-printing, DIY with Mulgara, poetry performances from Gabrielle Journey Jones and Ellie Malbon, exploring your creative practice with Olympia.
GR!C photographer: Kelly Sturgiss
Poster: Nadia Ingrid Hooten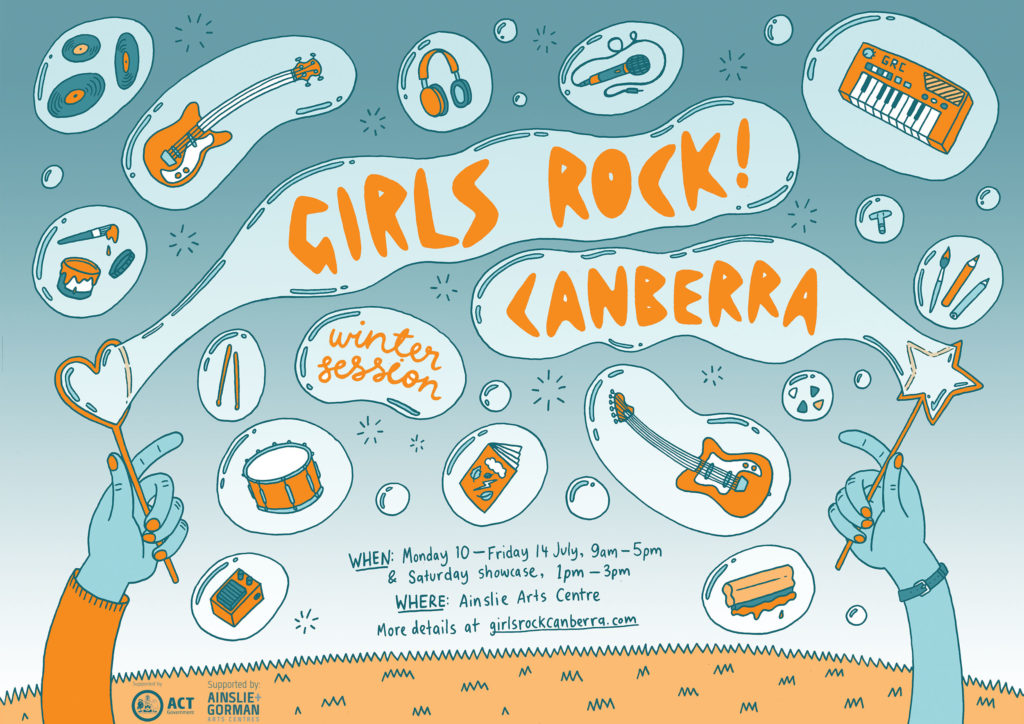 Winter session, July 2017
Lunchtime performers: Cable Ties, (MELB) Rainbow Chan (SYD), Leah Senior, and Moaning Lisa (CBR) and Carb On Carb (NZ).
Workshops: Listen In (sharing music), songwriting, self-defence, music history, experimental music, band merch (including screen-printing + poster-making), zine making, community + music with Genna Alexopoulos of Super Duper PR, building confidence with Ruth O'Brien, Creative Gains (roles within the music industry beyond being a performer) with Signal Creative.
GR!C photographer: Monica Styles
Poster: Ashley Ronning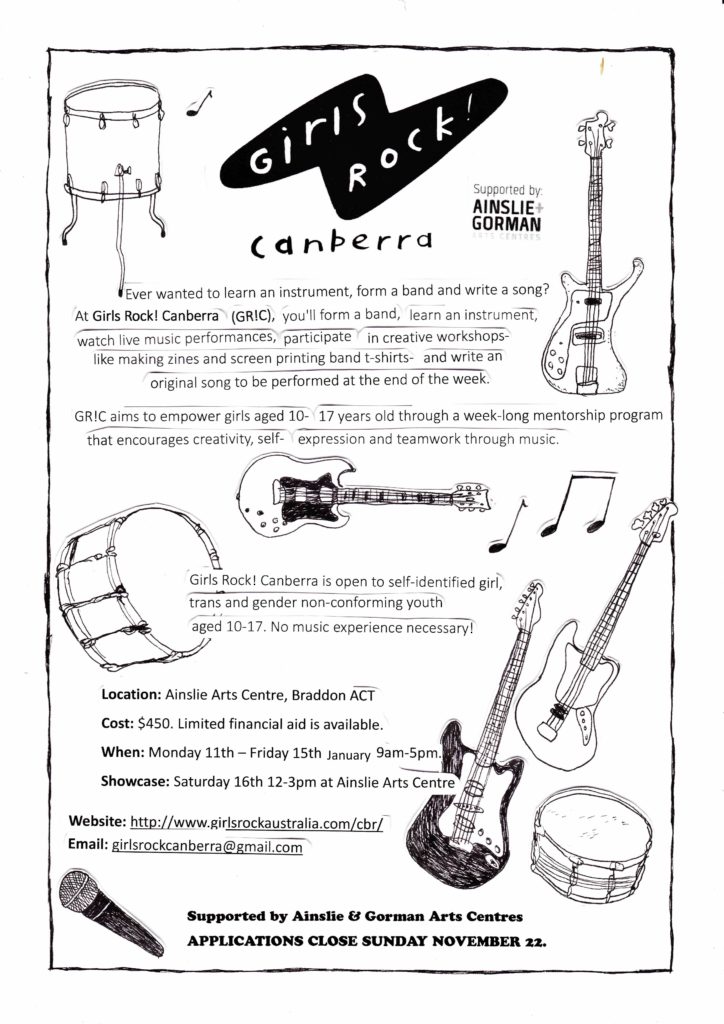 Summer session, January 2016
Lunchtime performers: The Rangoons (SYD), Wives (CBR), Aphir (MELB), Pleather & Pain (Courtney Barnett, Jen Cloher and Steph Hughes), and The Show Ponies (feat. GR!C instrument instructors)
Workshops: Songwriting with Courtney Barnett and Jen Cloher, zine-making, band merchandise (including screen-printing band shirts and badge making), self-care (the importance of looking after yourself), music history,  how to start a record label with Milk! Records, Feminism & Gender 101 with Zoya Patel (Feminartsy), and improv comedy.

GR!C photographer: Mia Mala McDonald
Poster: Eadie Newman