Tune Up! 2021 Mentors
Girls Rock! Canberra is back with our Tune Up! mentorship and advice sessions for young people of marginalised gender identities including women, non-binary folk and trans-men (aged 15-20 years).
This is an opportunity for emerging musicians and young people to connect with established members of the music community and learn from their experiences. ⚡️
Our mentors are musicians and music industry professionals, who are passionate about passing on knowledge and experience to the next generation of musicians and creatives.
What: Participants will be able to look through our GR!C mentor database (below!), and choose a mentor who has experience in the area that you are interested in learning more about. We will organise for you to have either one or two one-hour chats with them via Zoom (or a phone call) to talk through the things that you want to know about.

Who! This program is suitable for young people with an emerging creative practice who are interested in further developing their practice, or seeking advice in a particular skill set in the music industry. This is open to ACT and Canberra region young people of marginalised identities.
We recognise that gender is self-identified, and that there is a variety of language people may use to best express their experience of gender. We recognise gender is fluid and pronouns may change.
Location: Online, using Zoom.
Times: Ongoing, November 2021 (various times available, including weekends).
Participation is free! You can apply here: tinyurl.com/zz8taw
APPLICATIONS ARE DUE BY MIDNIGHT MONDAY 8th November
If you have any questions, email Tune Up! Coordinator Kels at girlsrockcanberra@gmail.com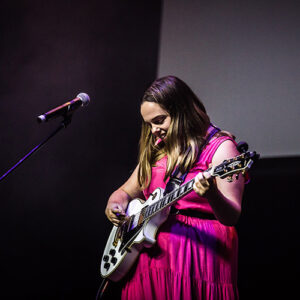 Sophie Edwards
She/her
Sophie Edwards is a singer/songwriter/producer/educator who has been working in the Canberra music scene for the past 6 years. Sophie's average week includes producing and writing music for herself and other people, teaching performance and production at the ANU Open School of Music, releasing her own music with her band and programming events with her project "She's on the Bill".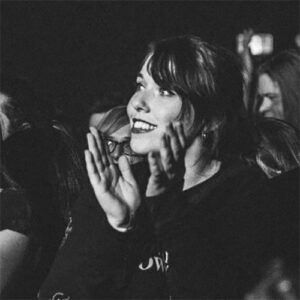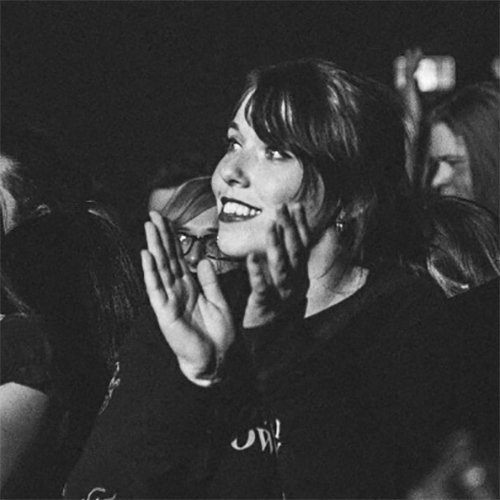 Sarah O'Malley
She/her
I run Burntout Bookings, a DIY booking agency based out of Canberra with a focus on gender diverse lineups (at least 50% female-identifying performers). I also focus on giving back to the community through donating a portion of ticket sales to a charity of my choice. I currently work as a Duty Manager for Old Canberra Inn, booking live music across The Meem Collective's venues and also assist both OCI and UC Live with their online marketing.
Lucy Sugerman
She/her
Lucy Sugerman is a local artist & songwriter, writing with and performing professionally alongside names such as Alex Lahey, Hauskey, LANKS & Woodes. She's been singing her songs around Canberra and beyond for over 10 years and has played every sort of gig under the sun from pubs to reality shows to weddings, and loves a good Banh mi.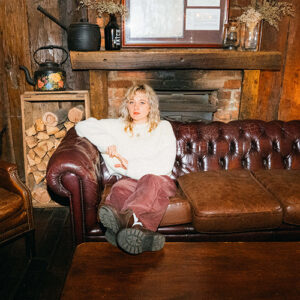 Ella Hunt
She/her
Ella Hunt/Cathy Diver is a singer-songwriter and music teacher, based between Ngunnawal Country and nipaluna/Hobart. She writes and performs under Cathy Diver, as well as playing lead guitar in experimental art-pop band, Helena Pop. An active member of the music communities she is a part of, Diver has worked extensively as a backing and feature vocalist, received Arts ACT funding for her own work.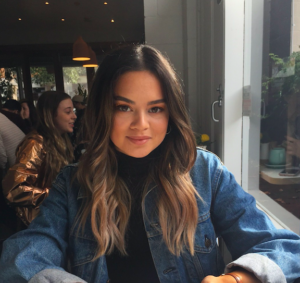 Desiree Venuto
She/her
Hi I'm Desiree and I'm a Booking Agent at Lonely Lands Agency. My job as a booking agent is to represent an artists live touring career. My core responsibility is to provide well thought out tours with booking the right venues, the right deal and the right timeframe. My job also involves finding live and support opportunities that line up with the positioning of the Artist. Another key part of my job is to get exposure for my artists to promoters and festivals and getting them excited about my acts.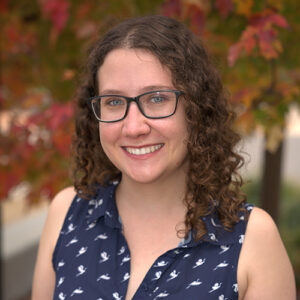 Anna Davies
She/her
Event manager, audio engineer, musician and music teacher; Anna loves being involved in all things music industry. She's a regular at gigs – you'll find her doing sound, helping at the door, managing the event itself or even up on stage. Some highlights include doing lighting and sound at the 2019 Edinburgh Fringe Festival, working backstage with UCX on incredible gigs such as Amy Shark and Vera Blue, and being one of the founding managers for She's On The Bill and co-producing the inaugural Canberra Women in Music Festival.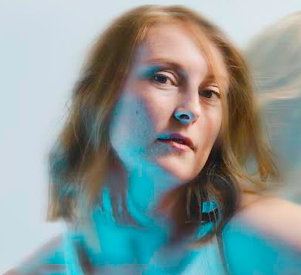 Julia Johnson
She/her
Julia Johnson (she/her) is an independent singer songwriter, producer and multi instrumentalist currently working on Gadigal Land, Sydney. She has released two albums under 'Julia and the Deep Sea Sirens' and for the past three years has been releasing and touring singles in her solo project. Julia is a TripleJ Unearthed awarded songwriter who has supported iconic Australian artists including Courtney Barnett, Tim Rogers, Jen Cloher, Bob Evans, and Pete Murray as well as performing at folk and contemporary music festivals such as National Folk Festival and Groovin The Moo. She loves to share experiences of her career in music-making with others, from publicity to band management, to DIY merch-making. Julia is a massive lyric-nerd and loves looking at lyrics, song structures and writing techniques, too.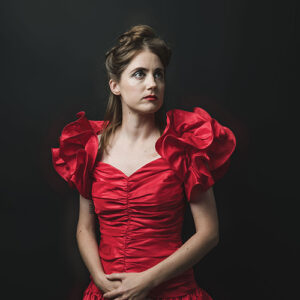 Jess Locke
She/her
'Don't Ask Yourself Why' in March this year, which was produced by Rob Muinos (Julia Jackln) and mastered by John Davis at Metropolis in the UK (Lana Del Ray, The Killers, Gorillaz). The new album follows on from 2017 album 'Universe' which debuted at #18 on the AIR Independent Label Album Chart, landed triple j Feature Album, was nominated for the Australian Music Prize and was #20 in Rolling Stone's 50 Best Albums of 2017.
'Don't Ask Yourself Why' was recently featured on NPR and in Australia landed Feature Album at Radio Adelaide, 2BOB FM, was Album Packet at FBi Radio, included in Triple R's Soundscape feature.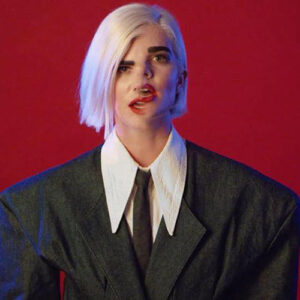 Bec Sandridge
She/her
Bec's debut album, TRY + SAVE ME was produced by Oscar Dawson (Holy Holy, Alex Lahey) and Gab Strum (Japanese Wallpaper), with all singles from the album ('Stranger', 'Animal', 'Eyes Wide' and 'I'll Never Want A BF') added to triple j rotation. Bec has played the likes of Yours & Owls, Bigsound, The Plot, Falls Festival and Groovin' The Moo. As well as supported artists including Missy Higgins, The Rubens, Montaigne, Cub Sport and Mitski.
Erin O'Brien
She/her/they/them
My name is Erin. I have been playing the bass for 8 years and have played in a few different pop punk, punk, shoegaze and skramz bands in Warrang (Sydney). I currently play bass and sing in the shoegaze band Snape. I am an illustrator/graphic designer and take great pleasure in designing merchandise for my own and other local bands. I am also a student of psychology, currently completing my honours year. I live and work on the unceded land of the Gadigal people.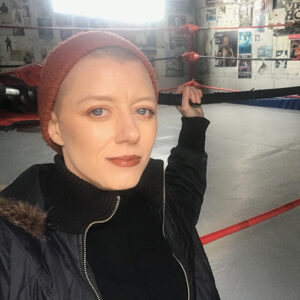 Hayley Manwaring
She/her
My name is Hayley Manwaring, pronouns she/her and I am a singer, bassist, guitarist and songwriter. I get to do all of these things in my band Moaning Lisa, as both a recording artist and a performing one. I am currently studying guitar building and repair, and working towards becoming a guitar technician.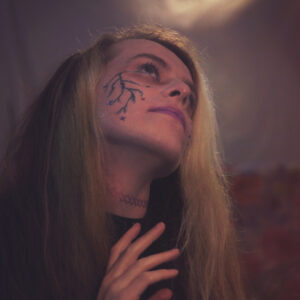 Ashleigh Hazel
They/Them
Ashleigh Hazel is a producer and sound artist who sometimes plays in bands the band Helena Pop. They have an interest in the mediating factors around the creation of music that has led them to creating works which investigate that nature of music performance and the social relationships formed in performance spaces. More recently they have been investigating machine learning in integration with platform capitalism and the mediation of music distribution. They recently completed an honours year in composition at the Melbourne Conservatory of Music and work as a freelance music producer..
Danae Effern
She/her
Danae Effern is the director of Little Giant Agency, a boutique publicity and management agency based in Melbourne. Danae has worked with the likes of The Teskey Brothers, Benny Walker, Liz Stringer, The AIR Awards, The Push and Music Victoria. Current artist management roster includes Jess Locke, Bec Sandridge and Press Club.
Jess Wust
She/her
Booking Agent at Niche Productions. We handle all live shows for our roster of Artist's which includes everything from festivals/events to headline shows. I work with a huge range of Artists in all different genres, to name drop a few – SCABZ, SUMNER, A.Girl, Nick Ward.
Outside of music, I loooovee animals. I have a Great Dane and do fortnightly work at Sydney cats and Dogs Home shelter for past few years. I also play soccer and love being outdoors, camping you name it!